From Gucci to Tom Ford and Balenciaga, luxury sneakers have become an essential element of every man's casual wardrobe. Designer sneakers are now perfectly acceptable to wear from the gym to the office. You can comfortably wear them with a pair of jeans for an elegant casual look or dress them up with a suit for a business casual style. Sneakers offer a level of style, versatility, and comfort that other shoes just can't match.
With luxury sneakers, you're getting premium fabrics and materials from high-end designers and luxury brands.
They are expensive, yes. But you're getting a level of attention to details and craftsmanship that mass-market brands can't deliver.
It doesn't mean that you have to pay a fortune for your designer shoes, however. For each luxury sneaker listed below, our stylists hand-picked a budget-friendly high-quality alternative from brands such as Adidas, Nike, and Converse. Traditional sports and athletic wear brands have branched out to design classic streetwear shoes that can also look elegant.
Every sneaker featured on our list can become your go-to shoes for most days of the week. Men's premium casual shoes are versatile, stylish, and functional. We think it's money well spent.
Top 10 most popular luxury sneakers for men in 2021
Here's our ultimate sneaker list for 2021. You can easily navigate to the category you're most interested in.
| Rank | Model | Category |
| --- | --- | --- |
| 1 | Oliver Cabell Low 1 | Best minimalist |
| 2 | Nike Air Max 270 | Best selling |
| 3 | Koio Capri Castagna | Best casual |
| 4 | Adidas Originals | Best classic |
| 5 | Lanvin Black | Best dressed up |
| 6 | Golden Goose Superstar | Most stylish |
| 7 | Celine Triomphe Gold | Most extravagant |
| 8 | Adidas UltraBoost 20 | Most comfortable |
| 9 | Adidas Yeezy Boost | Most sought-after |
| 10 | Balmain B-Court | Best black and white |
1. Oliver Cabell Low 1 Frost: Best minimalist men's sneakers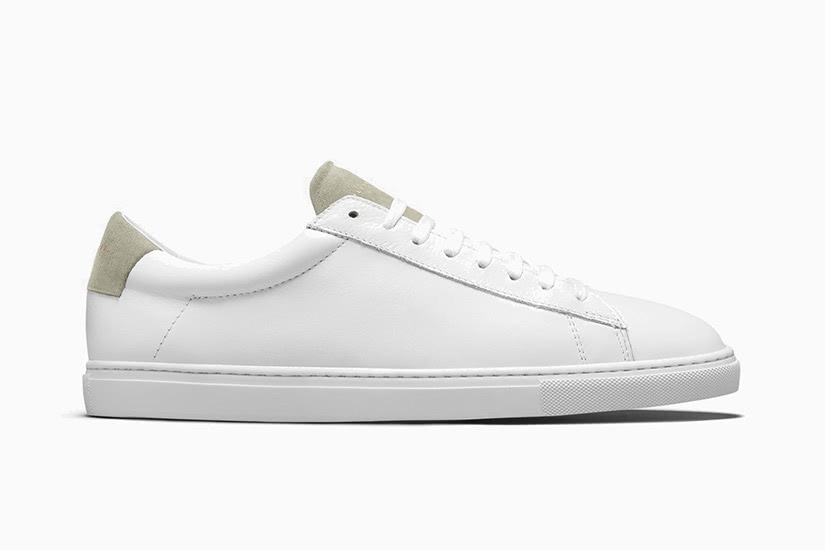 Oliver Cabell is making a name for itself, delivering consistently high-quality premium sneakers with simple minimalist design. This sublime pair of Low 1 is discrete and minimalist yet very stylish. The brand handcrafts all their shoes using ethical factories and materials.
2. Nike Air Max 270: Bestselling sneakers of the year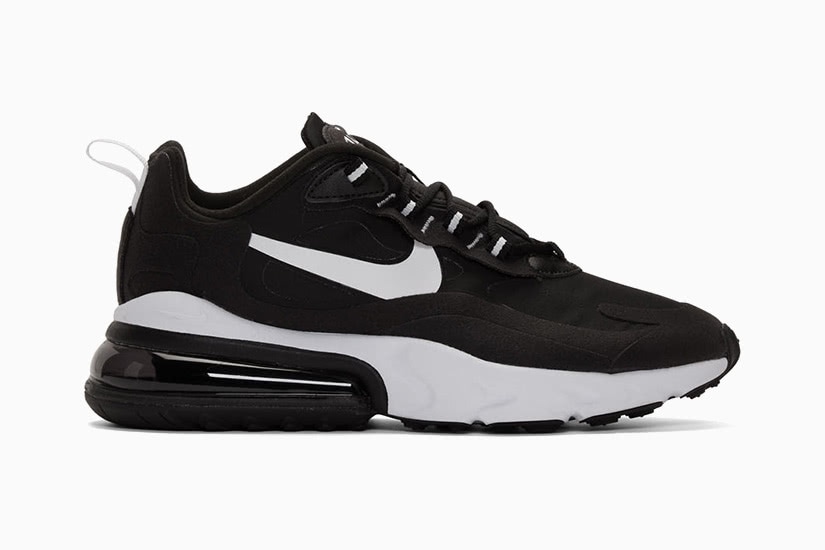 The Nike Air Max 270 is quite simply the most popular men's sneaker of 2021. This low-top pair comes in a range of colours, shown here in simple black and white faux-suede. Nike's signature lightweight React rubber sole makes it also one of the most comfortable sneakers to wear all day long.
No wonder the Nike Air Max 270 are the single best-rated sneakers online.
3. Koio Capri Castagna: Best casual shoes to wear with jeans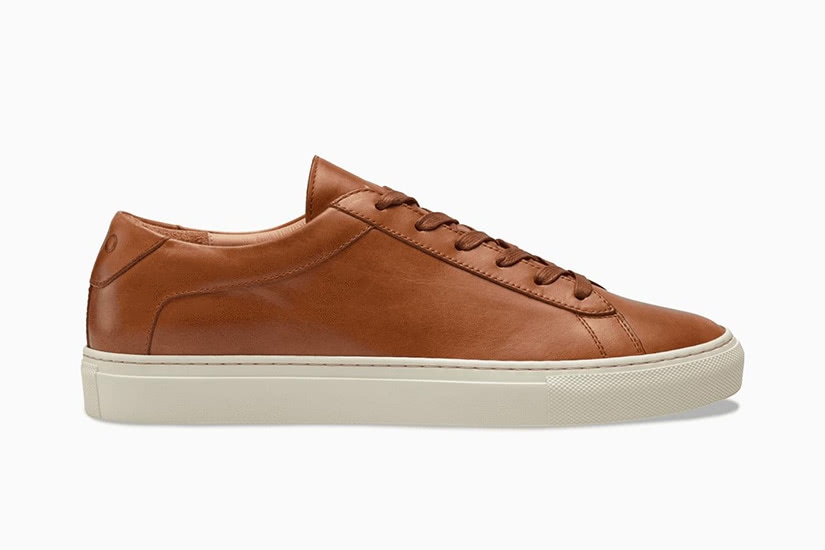 We absolutely love the Capri Castagna by Koio as our every day sneakers. These simple yet elegant brown leather sneakers are perfect to match with jeans when dressing casually. Koio is a fast-growing online sneaker brand created by two passionate sneakerheads. They design their shoes in the USA and produce them in Italy.
4. Adidas Originals Superstar: Best classic sneakers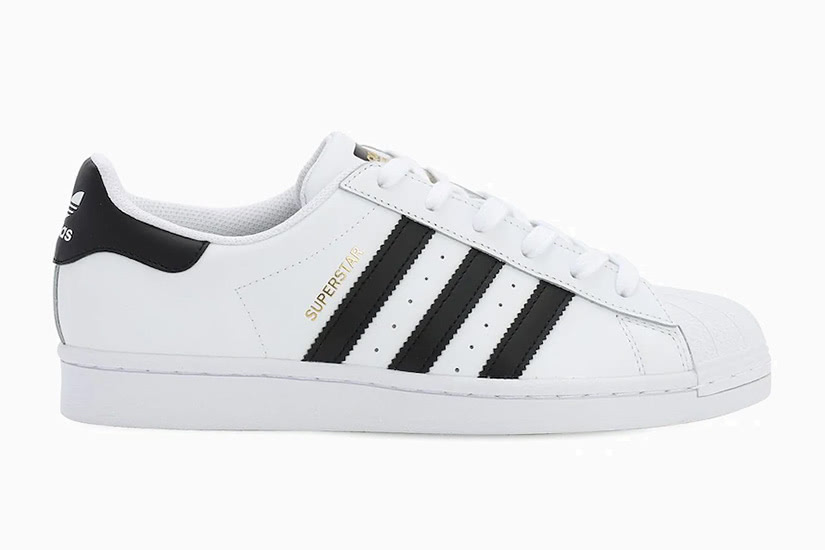 Every man should have a pair of Adidas Original Superstar in his sneakers collection. Their design is timeless. Some even call them the best sneakers of all time. The shoes come in a variety of colours, but if we have to pick just one, we would recommend the classic white leather with black stripes.
5. Lanvin suede and patent-leather: Best dressed up sneakers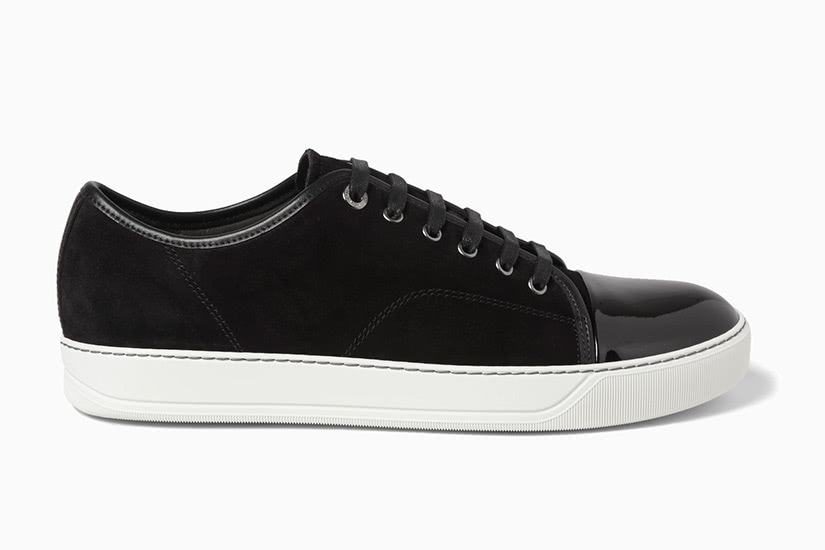 If you're after a nice pair of sneakers to dress up for a business casual look, or even a black-tie party, check this pair of black Lanvin cap-toe in suede and patent-leather. It's the best sneakers to wear in the office or match with a suit.
6. Golden Goose Superstar: Most stylish sneakers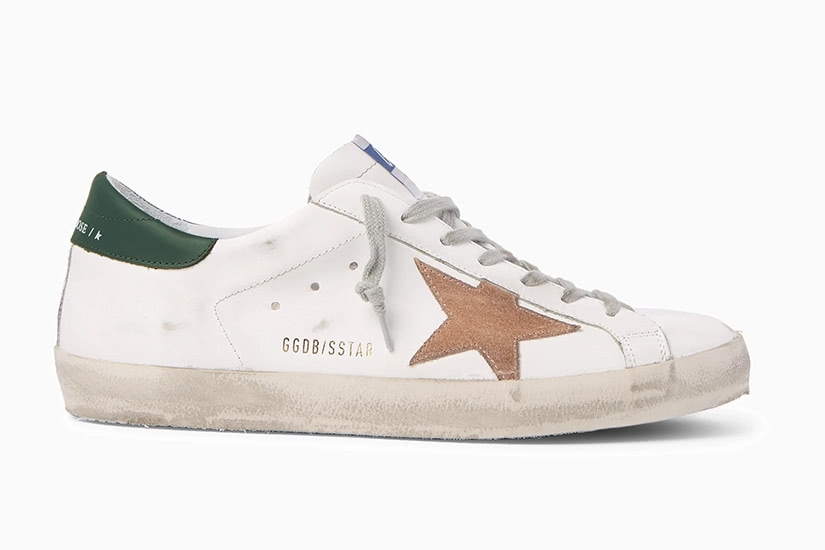 If you haven't heard of super-fashionable Golden Goose premium sneakers in 2021, you must be living under a rock! The Italian luxury shoemaker combines luxury materials, true craftsmanship, and edgy design to the world of men sneakers. The results are some of the most trendy men sneakers of the year with a sought after distressed leather look.
7. Celine Triomphe Gold High-Top: Most extravagant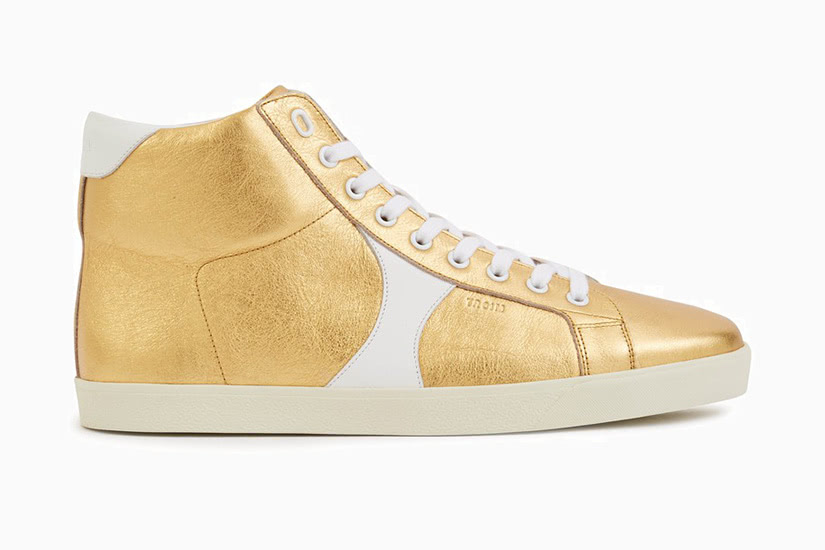 This pair of gold high-top sneakers by French luxury designer Céline is exclusive to 24S, the LVMH-owned online store. It's a limited-edition sneaker that's simple, comfortable, and highly desirable. You won't go unnoticed walking down the street with these on your feet.
8. Adidas UltraBoost 20: Most comfortable sneakers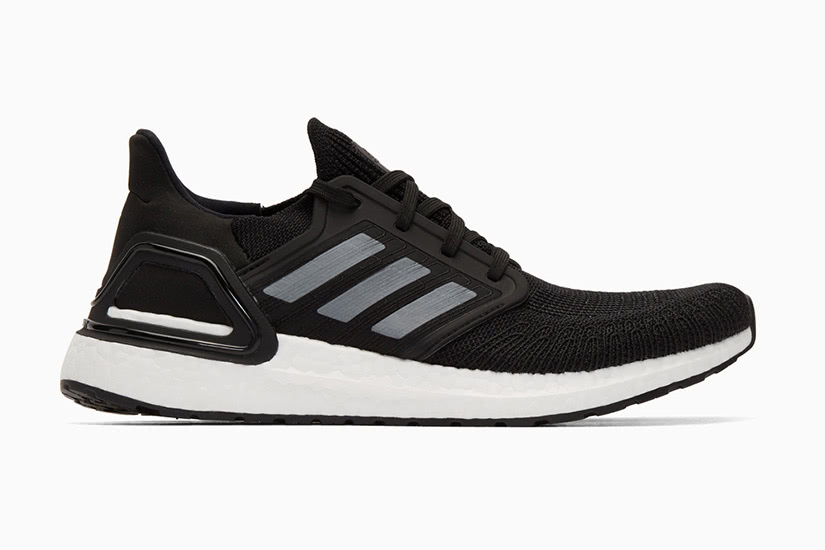 When Adidas first introduced the UltraBoost, it received rave reviews online for its build quality and comfort. Just put the sneakers on your feet, and you'll feel just like you're walking on clouds! The latest version, the Adidas UltraBoost 20, is excellent for running as well. And best of all, the UltraBoost are made from recyclable materials, so they are friendly to our planet.
9. Adidas Yeezy Boost 350 V2 Yecheil: 2021 most sought-after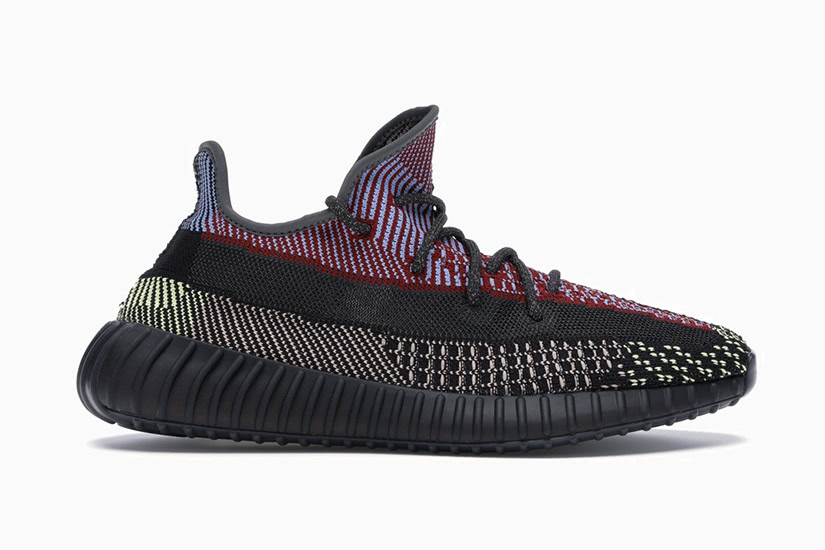 The Adidas Yeezy Boost 350 V2 Yecheil are in such high demand that the only way you could buy a pair right now is on the hot resale website StockX.
The Yeezy, born from a collaboration between Kanye West and Adidas, also make for a great sneaker investment if you plan on selling them back. Their aftermarket price increased by 27% since they first went on sale. They remain one of the hottest sneakers of the year.
10. Balmain B-Court: Best black and white sneakers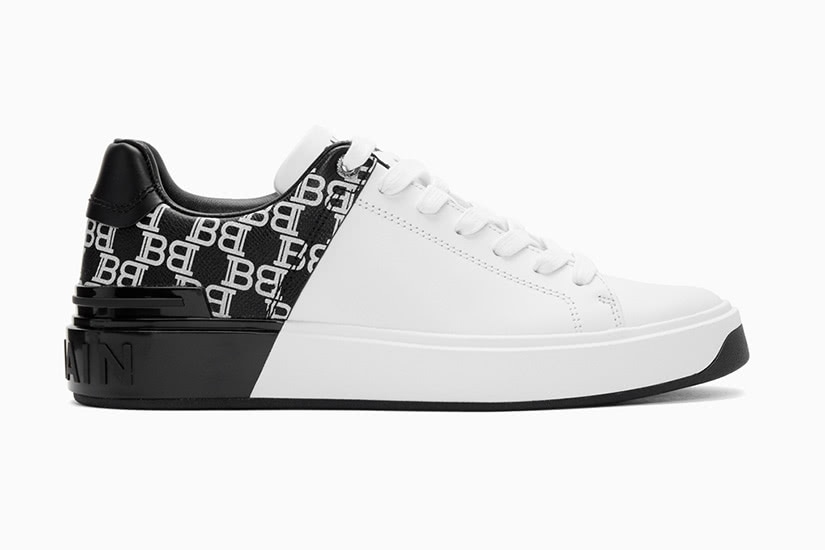 With its clean and trendy design, the Balmain White & Black logo B-Court sneakers will keep you comfortable. The shoe is made with high-quality leather and extra padding. The back of the sole features a glossy rubberized trip with the luxury house logo embossed at the heel.